ARTISANAL PASTA MANUFACTURE IN BERLIN
a new star of the Berlin pasta scene
With the first shop opened in 2015, Mani in Pasta is already an established player of the Berlin culinary scene. The fresh pasta manufacture is a gem that will make you appreciate the versatility of the Italian cuisine and make you crave for more. Mani in Pasta manages to create beautiful pieces of art which in combination with unforgettable tastes are going to sweep you right off your feet.
AUTHENTIC FRESH ITALIAN PASTA IN BERLIN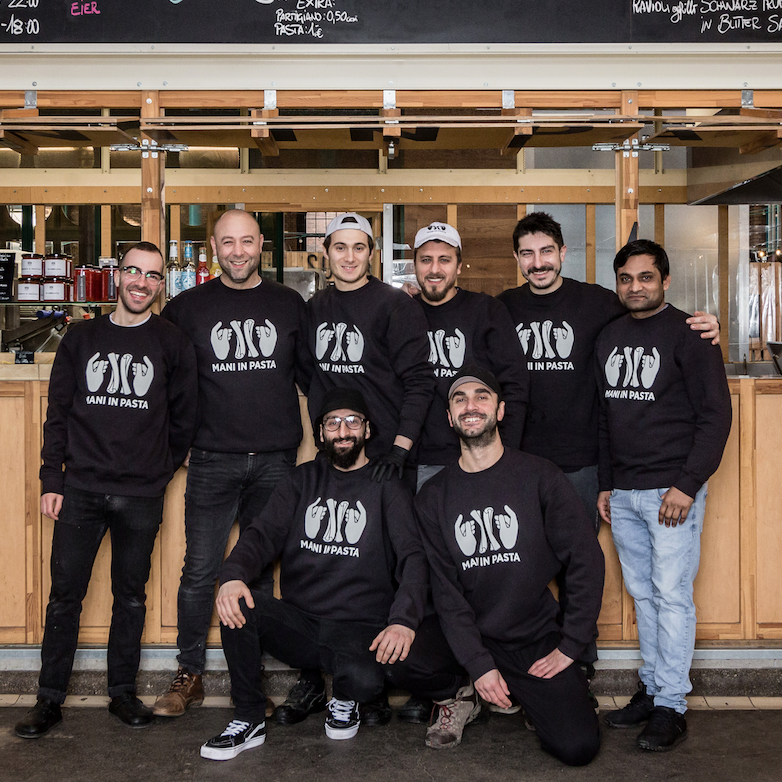 Brothers Angelo and Gioacchino Celona and their good friend Lorenzo Corisi found themselves in Berlin after much adventure. In love with the city of Berlin, they decided they wanted to share their prized tradition of pasta!
The three adventurers opened their first Mani in Pasta shop at the foodie paradise Markthalle 9.
They all fulfil different roles but come together to conjure up delicious pasta recipes on a daily basis so you can enjoy the best of your meals!
TEAM MEMBERS
meet the team behind our delicious pasta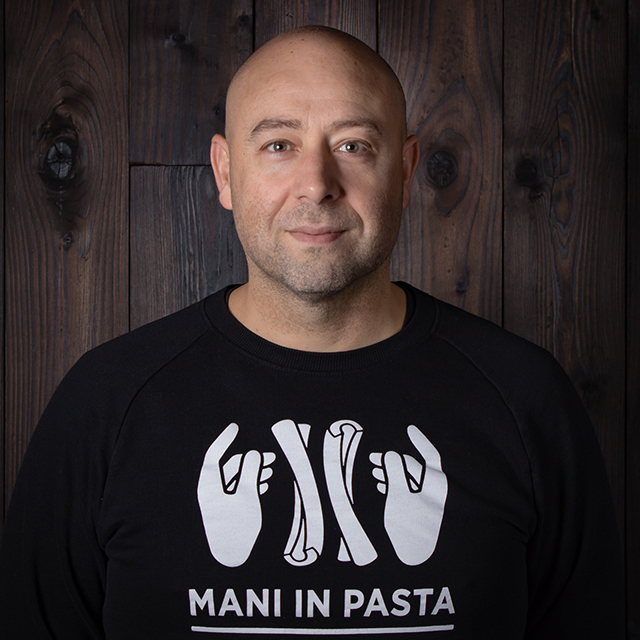 ANGELO CELONA
Angelo Celona is a passionate and dedicated food fanatic. He's known as the man, who brings the very best of Sicilian cuisine to Berlin. At Mani In Pasta, he is the mastermind of the processes in the kitchen. He is also your go-to person when it comes to organizing catering events.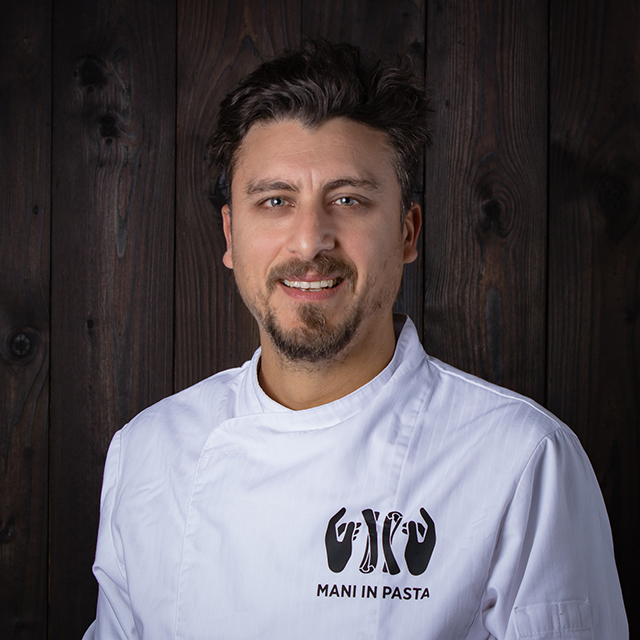 GIOACCHINO CELONA
Gioacchino Celona, Angelo's younger brother, is a refined chef with years of experience. He is the wizard behind all pasta recipes. His ceaseless desire for perfection and impeccable quality of the offered products drives him to create delicious compositions and always try new things.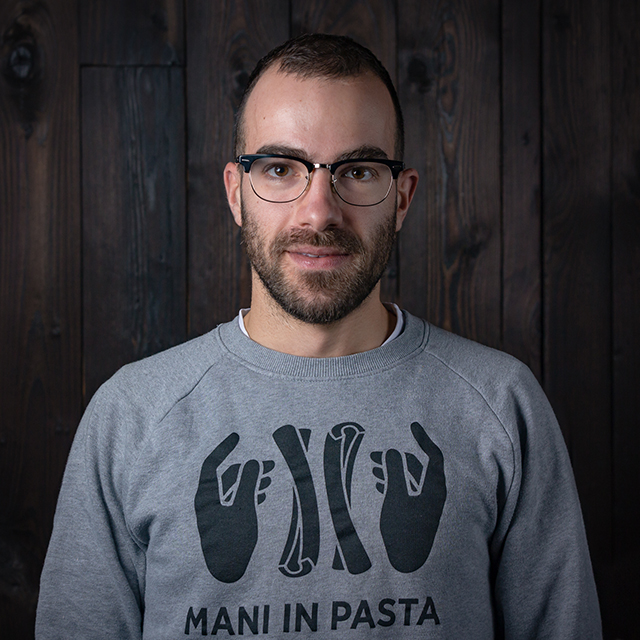 LORENZO CORISI
Lorenzo Corisi, originally a sound engineer, is successfully putting his entrepreneurial skills to use running the back processes behind Mani in Pasta. Moreover, you will always find him smiling at you at the Mani in Pasta shop in Berlin's Markthalle 9.